Activities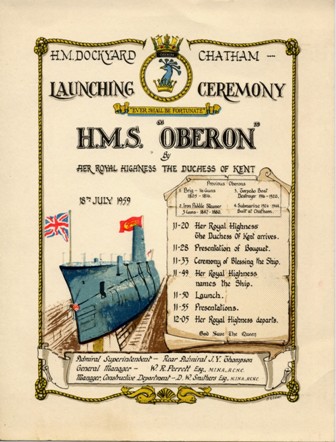 The society members have a variety of activities aimed at assisting the public to appreciate the contribution made by Chatham Dockyard in keeping the ships of the Royal Navy in fighting trim.
All our activities are run on a voluntary basis and include:

Manning the Steam, Steel & Submarine Gallery at The Royal Dockyard
In 2017 the Trust, in consultation with CDHS, refurbished the ground floor of the Fitted Rigging House and opened the Steam, Steel & Submarines Gallery where our member volunteers greet visitors and assist with their enquiries."
In conjunction with CDHT, we staff the Gallery between 10.30am to 4.30pm seven days per week from February to November each year.
Visitors are free to inspect the contents and displays in the Gallery at their own pace. Our CDHS members are always available to answer questions or to lead a conducted tour. Please just ask upon entering the Gallery.

Research Papers
Over the years members have researched a considerable number of subjects appertaining to the Dockyard and the Royal Navy. The resulting information has been collated into pamphlet form and are on sale to the general public. Many research topics are reported on and written articles often appear in our CHIPS Journal. A full list of Research Papers can be found on the Home Page.
We are in the process of making a collection of computer CD-ROMs each covering a specific subject such as :- Chatham built ships, Ships badges, etc. Please ask for more information.

Royal Dockyard Library
The CHDT and CDHS jointly have an extensive nautical library, considered by many to be one of the best in the south-east.

At the present time the Royal Dockyard Library & Reading Room is only available to people who have made a previous appointment. By pre-arranging a visit to the Reading Room it enables us to find appropriate documents and have them ready for your visit.

Public Enquiries
Research is undertaken on behalf of members of the public who have specific queries concerning the Dockyard or the Royal Navy. In the event that we do not have the required information we can very often advise on a likely source that the enquirer can try.
"

2024 marks 40 years since the closure of Chatham Dockyard on 31 March 1984

"